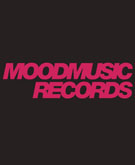 MOODMUSIC LABEL
Started in 1996 in the city of Turku in Finland's southernmost reaches, Moodmusic Records has evolved naturally without hype or artificial life-support into one of Europe's finest outlets for electronic music. Based in Berlin since 2003, Moodmusic has over 100 single releases and numerous albums out in vinyl, CD and digital formats.

With his no-nonsense attitude label owner / A&R / benevolent dictator Klas ʻSasse' Lindblad has steered the musical line of the label through many different territories, whilst always staying true both to himself as well as his artists.

While the first releases took their lead from the twin poles of Detroit and Chicago, each new record has expanded the horizons of the label with wonderful results. In the last years label has gathered a small but dedicated artist pool enhanced by guest appearances from our most talented friends and colleagues from all over the world.

Ed Ed Matthew k, Oliver $, Penner + Muder, Nick Chacona, Phonogenic, Dave DK, James Flavour, Dirt Crew, Lil Tony, Stel, Alex Maier, Lemon Popsicle, Filippo Moscatello, Kiki, Spirit Catcher, Henrik Schwarz and of course the numerous pseudonyms from label owner Sasse, brings the best in electronic house music for 2014 and further.