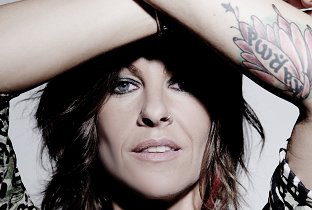 MISS JOOLS DJ
Julia Porter, best known as Miss Jools, is the native Londoner who cut her teeth and carved her niche in the UK capital, before making mobilee her musical home.
Miss Jools came to wide attention in 2006 with Sleeper Thief, her collaborative production outfit with Audiofly. In 2008 she struck out on her own, undertaking solo work and discovering a penchant for slinky, late-night dancefloor sounds.
Miss Jools launched her career in the mid 1990s with a series of DJ gigs around London, followed by a coveted regular spot for underground radio station Girls FM. Through her show Miss Jools freely explored the breadth of her musical tastes, with handpicked vinyl selections inspired by a range of techno and house pioneers. Alongside DJ and radio commitments Jools also held down the position of head buyer for one of London's longest standing records stores BM-Soho (formerly known as Black Market Records).
Miss Jools was drawn further into the spotlight in 2002, after co-founding London's most infamous Sunday night affair, Clandestino. Renowned for its intersection of sophisticated house sounds, underground beats and a hint of hedonism, Clandestino attracted the likes of Anja Schneider, Guido Schneider, Chloe, Dinky, and Clive Henry as guests throughout its seven year residency at London club The End.
Drawing on the influences of deep house, minimal, funk and techno, Miss Jools turned to production, and Sleeper Thief was born in partnership with Audiofly's Luca Saporito and Anthony Middleton. With their one-two punch of the Chasing You and Cenotes EPs for mobilee, Sleeper Thief's combination of electro and deep, aqueous minimal gained immediate support from influential names like Luciano, Damian Lazarus, Phonique and M.A.N.D.Y.
Miss Jools gathered further momentum in 2008, relocating to Berlin and delivering her first solo EP, La Luna. The woody percussion, intricate melodies and tough floor-focused shuffle of "La Luna" and "Que Me Levante" confirmed her as a diverse talent, both in the DJ booth and in the studio. Alongside tracks for labels like Mood music, Catwash, Tanzbar, Souvenir and Mina, Miss Jools has thrived within the mobilee connection, going on to compile and mix the third installment of their venerated compilation series Back to Back.
Miss Jools' comprehensive knowledge of electronic music and her melting-pot of influences makes her a valuable asset to the mobilee family, and her vision, passion, and love of music continues to drive her in all that she does, and all that is to come.