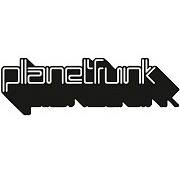 PLANET FUNK BAND
I Planet Funk mentre eseguono "Another Sunrise"
Nel 2011 il gruppo partecipa agli Hyundai Music Awards con il singolo Another Sunrise. Nello stesso anno prendono parte agli MTV Days 2011 di Torino.
Sempre nel 2011 registrano una cover della canzone di Nancy Sinatra These Boots Are Made for Walkin' per il film La kryptonite nella borsa di Ivan Cotroneo. Lo stesso regista ha diretto e sceneggiato anche il videoclip ufficiale della canzone dove compaiono alcuni attori del film come Luca Zingaretti, Valeria Golino, Cristiana Capotondi e Libero De Rienzo, oltre gli stessi Planet Funk. Il brano è diventato nel 2012 la colonna sonora dello spot degli Europei di calcio 2012.
Attualmente i Planet Funk sono impegnati negli studi di Londra per la registrazione del loro quinto album in studio (il secondo con Alex Uhlmann alla voce). Ad oggi non è ancora stata resa nota la data della pubblicazione e non ci sono anteprime sul loro ultimo lavoro. Tuttavia da agosto 2015 Alex Neri e Alex Uhlmann terranno in giro per l'Italia diversi djset con il nome della band, fino alla pubblicazione del nuovo album a cui seguirà un tour nel 2016.

Planet Funk is an Italian electronic dance musical ensemble.

Members are Sergio Della Monica, Alex Neri, Domenico GG Canu, Marco Baroni, Alex Uhlmann, in addition to a series of guest singers in collaboration, like Dan Black, Sally Doherty, Raiz and John Graham. Alex Uhlmann joined as the band's latest lead singer in November 2010.

Their first single, "Chase the Sun", reached number five on the UK Singles Chart in 2001. The song has enjoyed a rise in popularity ever since Sky Sports began using it during its coverage of the Professional Darts Corporation's major tournaments. The crowds in the venues are encouraged to chant and sing along to the song during the commercial breaks of matches, and the song has a cult following amongst darts fans. The song is also known to be chanted by supporters at the games of Australian football clubs Newcastle Jets and Adelaide United, as well as being the second half opening theme for the English Football League Championship team, Sheffield Wednesday. English Championship Football team, Watford F.C. also use the song for a goal song after they score a goal. English Super League team Wigan Warriors are known to use the song following a successful drop-kick. The Melbourne spring racing carnival used the song during promotional TV advertisements during the mid to late 2000s.

Their second single, "Inside All the People", reached no. 9 in the Italian singles charts, but did better on the European dance charts. Their third single was "Who Said (Stuck In The UK)" which also gained significant commercial success. Their 2007 single release, "Static", appeared on FIFA 08.

They are also remixers, with their highest-profile work to date being New Order's "Waiting for the Sirens' Call".

In May 2006 they became the first musical group to release a single exclusively as a mobile phone download, with the release of "Stop Me" on the mobile network 3.

In 2009 they released the single, "Lemonade", which is featured on their album Planet Funk.

During the autumn 2010 the single "Weightless" is due for release in Europe and the US. The song is a cooperation between Planet Funk and the swedish artist Emilia de Poret.