TUNNEL CLUB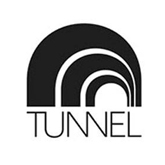 TUNNEL CLUB
---
TYPE


CLUB

WEBSITE
http://www.tunnel-milano.it/
INFO
The word tunnel is defined as an architectural and engineering work connecting two areas, which are separated by a natural or, often, artificial barrier. One can provide many tunnel examples: from the Channel Tunnel to those realized for cities' metro lines, from those built by Baron Haussmann within Paris' sewerage system to those tunnels famous for legendary prison-breaks.

Via Sammartini's Tunnel does not seem to belong to any of these categories, nevertheless it really provides its function of connecting a human need. Built below Milano Centrale station's rails, it has allowed since the mid-90s all Milaneses (but not only) to connect to all electronic (and not) contemporary sounds. The Tunnel was open every night of the week and was always crowded, offering concerts and dj-sets ranging from trip hop to drum 'n' bass, and also more experimental electronic sounds.

As much as all successful things, at a certain point the Tunnel suffers the blow, and lives a somewhat dark period between the early 2000s and 2006, when it starts to get back on its feet (mostly thanks to techno, trance, and house dj-sets) and finally, in 2009, it goes back to being one of the focal points of Milan's clubbing map. Together with the electronic dj-sets, indie-rock and hip-hop concerts come back as well, and more niche live-music shows too. With the passing of the years, some needed technical improvements arrived, and today we find an impressive viedowall and a Funktion One system that will blow you away.

Regular tunnels have an entrance and an exit to a new "world". Here, in Via Sammartini, once inside the Tunnel you will find everything that you want and, usually, it is hard to get out.
INFO&CONTACT