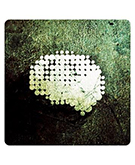 MINDSHAKE RECORDS LABEL
Since 2005 Mindshake has been the brainchild and creative outlet of famed Spanish DJ/Producer PACO OSUNA. What began as a genuine platform to promote his passion for music has now become a global force in pushing electronic music culture forward. Based in Barcelona, Spain and often referred to as Paco's "second family", Mindshake exists to support the art of like-minded contemporaries while developing a foundation for a select group of burgeoning talent throughout the world.
Since it's inception Mindshake has shared well-regarded releases balanced by a collective of established artists and a core group of talented producers on the brink of breakout futures. From former offerings by stalwarts like Paul Ritch, Alex Under, and Alexi Delano to full-blown EPs concocted by artists like Carlo Lio, Lorenzo Bartoletti, John Lagora and more, Mindshake's focus is to allow a necessary freedom of expression while promoting the discovery of the new. Hits like Wouter De Moor and Gideon Bouwens' We Don't Know, Carlo Lio's 'Stuck In A Dream' and more have been featured in major compilations and are continually supported by veteran DJ's like Ricardo Villalobos, Richie Hawtin, Marco Carola, Luciano and more.
In 2010 Mindshake became poised to be much more than a record outlet. By adopting a "family first" approach to it's operations, Mindshake has implemented a new structure and focus in broadening the exposure of the label worldwide. With label residencies from Spain to America and existing showcases at major festivals and conferences around the world, Mindshake has gained a heightened determination to continue it's organic growth in the industry. It is with this new and recharged persona that Mindshake will continue to strengthen it's mission by developing the most innovative of artists while providing the world with a first-class experience in contemporary electronic music culture.