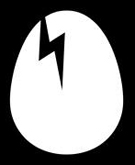 DIRTYBIRD LABEL
'dirtybird' has been dropping basslines and creating smiles on the dance-floor since January 2005.

The iconic bird logo was derived from a drawing Barclay Crenshaw (aka Claude VonStroke) used to draw when he was a kid to make his little brother laugh. Since creating it, VonStroke has A&R'd some of the most influential house music producers in the world. A short list includes Justin Martin, Catz 'n Dogz, Julio Bashmore, Riva Starr, Breach, Shiba San, Eats Everything, J Phlip, Style of Eye, Kill Frenzy, and many many more - most of whom had their very first records and even created their artist names for the label.

The first release was called "the Southern Draw" by Justin Martin and Sammy D, a very strange house record that landed dirtybird a vinyl distribution deal in Frankfurt, Germany. It was followed up by three more consecutive appearances by Justin Martin who still is involved as a key artist and champion of the label today. A few months later a track called "Deep Throat" was released by Claude VonStroke, the founder and owner of the imprint. His debut record blazed through over 15,000 vinyl records and was followed up by an even more successful record called "Who's Afraid of Detroit?" which solidified the label as a label that was here to stay. dirtybird's popularity has grown considerably over time but it has always maintained a home-grown attitude with a cast of humble characters who like to enjoy themselves.

The fun family vibe of the dirtybird label can be traced back to a free event started in Golden Gate Park, San Francisco. In 2003, Christian Martin (big brother to dirtybird super producer, Justin Martin) sacrificed his credit cards and purchased a sound system so he and his friends could play the music they wanted to hear. This new kind of house music went against the smooth vocal house that was popular at the time and derived its influences mostly from Hip-Hop, Drum n Bass, and American funk. The free outdoor Barbecue party was very rough around the edges but eventually became legendary amongst the people of San Francisco. This event was also a very influential factor in the decision by Claude VonStroke to start the record label in 2005.

Today, dirtybird has offices in San Francisco and Los Angeles and has expanded into events and tour production. As it grows, the brand continues to expand beyond music into merchandising, licensing and artist management. In 2013, dirtybird won "underground label of the year" at the International Dance Music Awards.