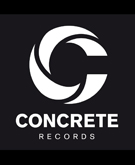 CONCRETE RECORDS LABEL
Close the circle and arrive at the solution.
Be concretes, in form and in ideas.

When the musical experiences come together and interact with each other in a circular manner, the result is Concrete Records, a new independent label that works from Rome on the global electronic scene.

Concrete Records is born from the desire to contribute creatively and effectively to the spread of a new way of doing electronic music: work together to overcome the currents patterns of production and facilitating the search for a style shared, the result of experience, of sounds and musicals choices of artists from all over the world. Concrete Records is a versatile group of artists, many musical nuances that merge into a single sound mixed by various kinds.

Style Concrete Records is in progress, there is not a point of departure or arrival, it is an 'identity in the movement that evolved in different kinds of electronic's musics today.

Label owners: Francesco Maddalena, Maurizio Cascella, Daniele Bazzanti.