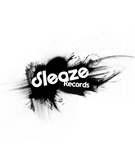 SLEAZE LABEL
Sleaze Records is a new and thriving techno label from Glasgow, Scotland.

Over the past 4 years label boss Hans Bouffmyhre has been releasing great music from a mixture of established, big name artists and fresh up and coming artists. The label has received some amazing support from techno pioneers like Richie Hawtin, Adam Beyer, Laurent Garnier, Chris Liebing, Speedy J and many more. The Sleaze artist roster includes artists like Gary Beck, Perc, Tony Rohr, Tim Xavier, Remute, Alexi Delano, Monoloc & Par Grindvik who all release regularly on the label.

Over the course of the past 4 years Sleaze Records have had many top10 hits on Beatport, which was a great help with building the reputation of the label, allowing them to organise label showcases worldwide. Sleaze Records have hosted label events for the WMC in Miami, Sonar in Barcelona, ADE in Amsterdam, aswell as organising a full US tour.

At the beginning of 2011 a new Sleaze Records website was launched, along with a monthly Sleaze Podcast & Mastering Service. It looks like there will be no stopping Sleaze on their relentless mission to the top!