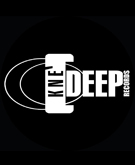 KNE' DEEP RECORDS LABEL
Over the last decade, it has made quite an impact. The artists within the agency have all left their mark on the electronic music scene – manifesting not only, that harder techno appeals to a wide audience, but that you can build something lasting with the right kind of attitude. The people involved in Kne'Deep are united by more than just their love of music. They are joined by the notion, that unity and an open mind can conquer all. That's why Kne'Deep is more than an agency; it's a family affair.

When Chicago's DJ Rush and Berlin's Tina Panitzke decided to join forces in 2000, there really wasn't a booking agency specialized in the harder side of techno. With the launch of Kne'Deep, the two of them attracted some of the leading figures in the genre, and together built a powerful platform for other upcoming techno talent. Driven by a passionate approach to the scene, Kne'Deep soon became synonimous with quality music and good vibrations. Carrying the torch of hard techno, when most others were turning towards softer styles, has earned Kne'Deep respect and support from across the globe. In the end, it's all about sticking to what you believe in.

In ten stirring years, Kne'Deep has seen many highlights. From the first German tour in 2001 to the first European one in 2003, and from hosting a truck at the Love Parade to the realization of Austria's Mystery Wonderland Festival, the Kne'Deep family has steadily extended its reach. Hosting area's at festivals like Awakenings, Dance Valley and I Love Techno, it has played a significant part in shaping the European techno scene. But to Tina Panitzke, who still runs the agency with the same fervor as ever, the most amazing memory is still standing atop Berlin's famous Victory Column, overlooking one million people at the Love Parade, and seeing the Kne'Deep truck passing by. "Everybody was waving at us, as the sun was setting over the golden angel. It was one of the most magical moments in my life."

At the dawning of a new decade, Kne'Deep looks ahead with ever more assurance. Even though the roster now includes artists known for more tender techno styles, the collective aim remains the same. "Kne'Deep is the foundation, on which we build a family within the agency," DJ Rush explains. "It's all about risk, pushing past barriers limiting us to move forward, and taking chances together. Kne'Deep stands for free choice, changes, success, character and a positive self image." This is exactly what makes the group so popular. Anyone who has ever visited a Kne'Deep event must fully agree – whether they're into hard techno or not – there's something about the atmosphere that grabs you by the throat. It's the universal infectiousness of musical integrity.