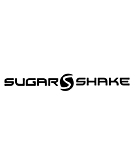 SUGAR SHAKE RECORDS LABEL
Sugar Shake Records is a label founded in 2003 by djs/producers Emanuele Esposito and Lello Russo, the label style is a mix of old school and new sound.
In 2009 Sugar Shake Records proposes exclusively in digital, the politics is always the same, bring the old sounds, in one word: Crossover. The digital releases will be repress all vinyl catalogue plus new projects.