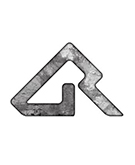 DYNAMIC REFLECTION LABEL
When Paul Boex launched Dynamic Reflection back in 2008 his label-vision was crystal clear; create a platform that would reflect intelligent, dancefloor-oriented techno in its purest form. Re-introducing in a way no-nonsense techno capable of turning any venue upside down, whilst also giving people something exciting and fresh to think about. Release music that stands out from the ever expanding mass of tracks; put out techno that triggers.



Consisting of two series under one overarching roof, Dynamic Reflection alternates monthly between a release on both vinyl and digital and a digital-only one. This allows for established names to have their work available online as well as captured on LP and for upcoming artists to have a (first) digi release on one of the finer imprints out there today. The balance between veteran producers and musical talent gives the label a solid grounding within the scene and allows it to function as a conduit for quality techno.



Every Dynamic Reflection release is unique and yet familiar; variation and exploration are actively encouraged as the imprint's musical horizons are broad. Quality and that distinctive "DREF" sound are never compromised however, firmly positioning Paul Boex's label among the most esteemed around.