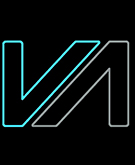 ELEVATE RECORDS LABEL
Techno duo Igor Tchkotoua and Dan Duncan – better known as Pig&Dan – have launched their own label, Elevate.



Their recent productions and remixes for labels like Bedrock, Mesmeric, Soma, Suara and Tronic have been built around dubby, chunky techno and tech-house grooves. A versatile sound that the duo will thoroughly explore with their new imprint.



"We are at a good point as artists, and I think it´s time to try to push a new sound." Duncan tells DJ Mag USA, preparing for the inevitable pun. "The only way is up."



Pig&Dan kick off Elevate in mid-November 2012 with the Savage EP. Savage is an immense melodic roller that really shows where we want to go with this label.



For Duncan, Elevate´s mission is clear. "It´s always come down to consistency, and that´s our aim with the new label. We want to build a name that´s recognizable and holds a quality that we hope people can rely on."