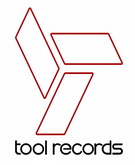 TOOL RECORDS LABEL
As the name suggests Tool Trance is focussing of modern trance music as sub label of Tool Records

Featuring high profile artists like Stoneface & Terminal, Cressida, Reminder and SHato & Paul Rockseek, the label recieved a huge amount of recognition shortly after it was founded, reaching its first peak during the christmas days of 2010 when the track "Crypoint" by Czech Republic newcomers Shato & Paul Rockseek cemented itself as the Nr. 1 downloaded trance track on beatport for almost 4 weeks.



And they was a lot of more Top CHart hits like "Drive" by Dan Stone (Stoneface & Terminal Remix), "Nice" by Rapha (in the Maarten de Jong Remix) and many more Top20's.

And that is only the beginning of a high quality label that is bound to leave a mark in the scene – Tool Trance is looking forward to all the upcoming great releases in 2013!



tool records will work in 2013 with new Artists like Nitrous Oxide, Eximinds, Ben Nickey, Abstract Vision & Elite Electronic, Alex Larichev, Vlad Varel, Ronski Speed and many many more...



REVIEW BEATSMEDIA:

"Founded in 2010 the label Tool Records has caused a stir in clubland during the last years. The majority of releases have got support from all the huge names and key artists. It's safe to say that this is definitely an essential label if you like EDM of the utmost quality.."