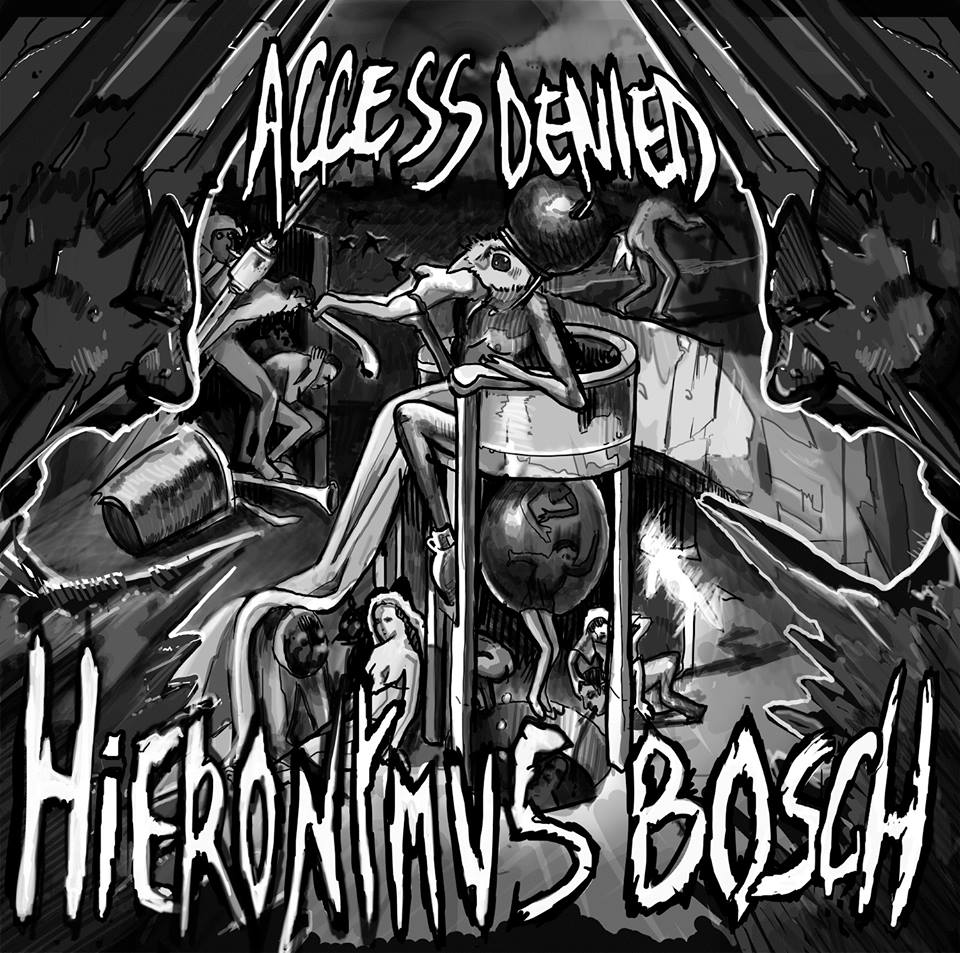 ACCESS DENIED LABEL
Most music labels are just out there to please the audience listening, give them a sweet little tune to brighten their already dreary day and make all worries float on by. Certainly not Freakz Me Out, these uncle-fuckers are out to hurt you and I mean bad. Complete audible punishment is their lifelong mission, no elevator music for a sunny afternoon; we are talking about ear deafening, wild club sounds for peek time moments solely. And if you don`t like it, they don`t give a rat's ass, because that is how they party!
And self evidently the rambunctious Freakz Me Out artist roster backs up their in your face philosophy; each and every producer is out to destroy every single dance floor all around the world. Be it the thriving russian producer DJ Antention, who has been pushing this extreme and extreme sound for quite some time now and has made a name for himself on the international market.



Or the Italian stallions Cyberpunkers, already bigger than Elvis in their home country, have harmoniously fused punk and electro into a combustible engine which is heading straight for the Autobahn. And don`t forget our newest sizzling arrival Sawgood from France, already a house-hold name in the harder electro scene and about to make their presence felt north of the border. The name of illustrious guests which have collaborated with the label on awesome remixes is long and startling: Deichkind, Moonbootica, Alec Empire, T.Raumschmiere, Far Too Loud, Designer Drugs, Alex Gopher, D.I.M., Bonaparte, Gtronic, Gigi Barocco, Le Castle Vania, South Central, The Prodigy, Pyramyth, Subshock, Pink is Punk, Teddy Killerz and many more.
By the way, Marvel Comics own Clint Langley is responsible for the amazing artwork gracing the Freakz Me Out 12inches, a man renowned for his drastic drawing technique, what a surprise. Did I already talk about FMO`s kick ass booking agency, which has some big time players under its roster-belt. Electro-Shocker Fukkk Offf, Russia knob twister DJ Antention, the dynamic wonder-duo You Killing Me from Vatican or the German electronic bad guy Ferris Hilton (Deichkind), basically all sort of styles are on display for all you clubbers out there. Just take a quick glimpse at our booking roster and we are sure you will come out one happy camper. Because as long as there are people looking for a radical alternative, Freakz Me Out is willing to fill the gap. You have their word on it….