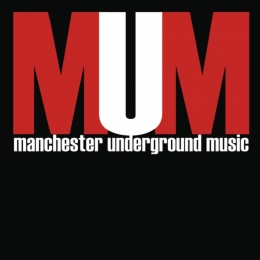 MANCHESTER UNDERGROUND MUSIC (MUM) LABEL
Jonathan 'The Fox' Waller launches his new label Manchester Underground Music (MUM) showcasing the hottest talent, predominantly from his recently adopted home town Manchester and surrounding areas. Working in conjunction with DJ's from the world renowned Sankeys and Area 51 with productions slated for release from local club-land movers and shakers Mark Holmes, Beatmode, OD Muzique, Ellesse and many more to be revealed in due course, plus bringing in old friends from Jonathan's years with Rhythm Masters,Dis-funktional & Nocturnal Recordings, 852 Recordings with Ricky Stone to name a few. Over the long term MUM intends to merge the home grown sound with the best from around the world, such as Rulers Of The Deep, Squoid, Robot Needs Oil - this promises to be a very exciting new project.


MUM has been started as an outlet for the huge amount of local talent and provide a platform for international recognition. Working with some well established dj's and producers as well as the rising stars with their energy and unbridled enthusiasm, gives the label a vibrant edge.
"Manchester is a fast developing exciting city to live in - with it's incredible architecture, fashion, nightlife and diverse cultural influences, Manchester is a hotbed for creativity. There are so many talented dj's and producers out there with a common interest, so bringing everyone together on the circuit seems a logical step in developing and pushing the scene forward."