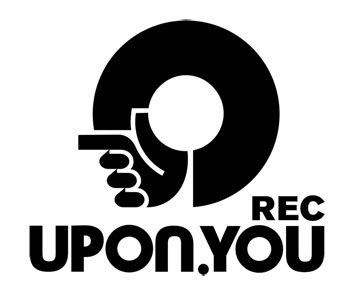 UPON YOU LABEL
It depends upon you. Said and done. That's what Marco Resmann and Hawks Grunert told themselves in 2007 when founding a platform for their own music as well as by befriended producers and exciting newcomers. The Vut & Vat EP from Marco Resmann (previously known as Phage) heralded a marathon of releases that such young labels are rarely able to achieve. After five years, over 60 records have appeared bearing the Upon You logo. Along with meeting the demand for continuous output – and more important – is the label's quality, as evidenced by constant presence in the charts of internationally recognized DJs.
The headquarters of Upon You lies in Berlin, where, since the 90s, our entreprenurial protagonists individually discovered their own sounds and approaches. Resmann is one of the capital city's most accomplished DJ-producers, for both his solo work and as member of Luna City Express and (formerly) Pan-Pot. Grunert spent many years working for music magazine Frontpage, co-ran the label Timing Recordings and established a DJ escort agency. Meinhardt, meanwhile, steadily rose as an exceptionally gifted DJ and party promoter. Now, having met with a mutual vision, they joined forces and bundled their energy into Upon You. And although Berlin is their center, they have successfully shared their musical versatility and love for detail on an international level. These days, Resmann and Grunert maintain the business side of things while Meinhardt has stepped away to focus solely on his creative output.
On the surface, the sound of Upon You could be categorized as tech-house, but with every release, new nuances of ambitious and functional club sounds emanate from the vinyl grooves. Upon You strives to be more! The stylistic diversity is aided by a varied roster, including Ruede Hagelstein, ONNO, Emerson Todd, Re-UP, Gunnar Stiller, and of course label-head Marco Resmann. Upon You also launched the sub-label series Sweet & Sour, a sub-label serving as a base for outside producers and newcomers such as Samuel Dan, Dennis Horvat and Marcus Gehring.
Of equal calibre is the label's agency Upon You Bookings, with an impressive roster and regular label nights at Berlin's famous Watergate (where Marco Resmann is resident DJ) as well as Panorama Bar. Aside from the constant flow of 12" EPs (designed by Eat, Sleep + Design), Upon You Records has issued the acclaimed compilations Diary No. 1 (compiled and mixed by Resmann) and No. 2 (compiled by Meinhardt). This year brings new signings Magit Cacoon and Sierra Sam and most notably, the label's fifth anniversary! Upon You will celebrate by releasing a double-CD compilation and international tour, continuing to spread the gospel of techno, with no signs of slowing down. Five years is just the beginning!