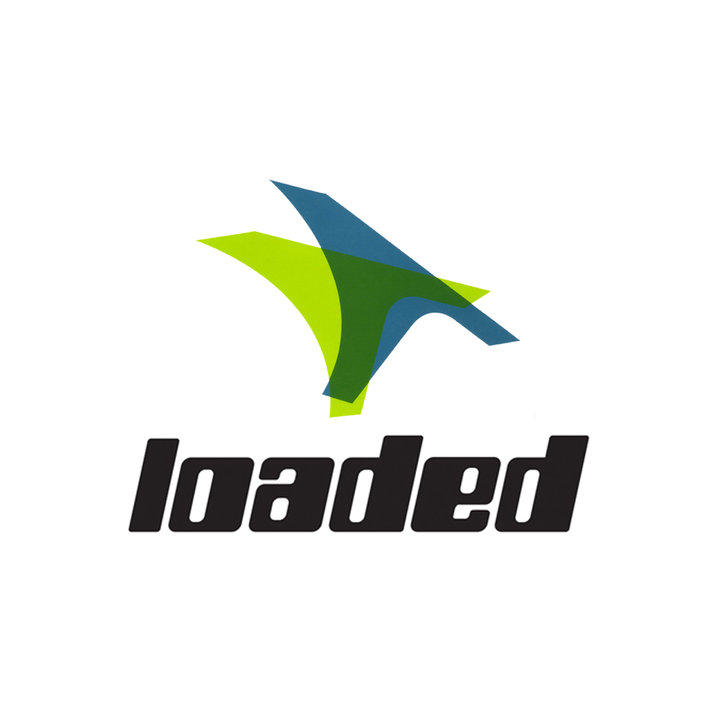 LOADED RECORDS LABEL
Loaded Records is one of the longest running dance labels in the world. Started by then DJ's and club promoters Tim Jeffery & JC Reid back in 1990, it quickly established itself as one of the leading UK house labels with classic tracks by Plez, Wildchild, Luke Slater, Ramp, Jason Nevins, Slacker and Pizzaman (Norman Cook's alter ego before Fatboy Slim) including several worldwide hits.

In the mid Nineties Loaded Records started an offshoot label called Skint, Norman Cook changed his recording name to Fatboy Slim and the rest is well documented history.

Meanwhile Loaded Records continued to discover and nurture new talent with releases from Annie (her debut with 'Greatest Hit', Super_Collider (the visionary electronic pairing of Jamie Lidell and Cristian Vogel), Micronauts (their debut single), Axwell (another debut on Loaded!) Hakan Lidbo and Laid as well as big club records by Soul Grabber, 16th Element, Superchumbo and Holden & Thompson. More recently the label has enjoyed big crossover success with Freemasons who've become one of the most in demand dance production teams in the world, with over 2 million sales worldwide including three albums and six big hits under their belt since their debut 'Love On My Mind' in 2005. Loaded's latest discovery for 2010 is BYOB, an extraordinarily talented 20-year-old Londoner who's music crosses the boundaries between D&B, indie and dance. His debut single 'Best Shoes' was supported by Radio 1 and his album 'Everything In Moderation' will be released this summer.

By now you should be getting the picture - Loaded Records is not a label that is genre-specific! Loaded have released everything from the deepest techno of Luke Slater and the dirtiest French electronica of Micronauts to the sexy pop of Annie and the uplifting anthems by Freemasons and we are proud of all of it. If you only like one type of electronic or dance music then you've come to the wrong place.