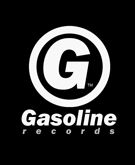 GASOLINE RECORDS LABEL
Gasoline is an independent label based in Milan (Italy).
Today the label has reached a new chapter of his history
and professional career.
Our attention is now focused on new innovative sounds which prefers simple but explosives beats.
Gasoline Records finds his origins in house music, moving across contemporary electronic sounds,techno/techouse melodies and grooves. These are the main features of the new era of GASOLINE RECORDS ITALIA.
From 2011 Sam Sparacio, became the label manager.
thanks to the help of art director Filippo Federico Rossi, CENTRAL GROOVE's experience and 12inc. professionalism in SELF distribution, a whole new team is born, aiming to bring a new style into a historical brand like GASOLINE.
Gasoline Records is a circuit that dedicates himself to promote and support musical innovation and quality.