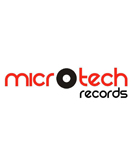 MICROTECH RECORDS LABEL
Label based in Romania digital and vinyl , focused on Tech House, Deep House and House, has as its main objective to provide a new, innovative and futuristic sound and refresh with new talents the electronic music scene of all around the world, that, although growing so fast, concentrate much of the same, which ends up saturating the ears of those who, like us, enjoy and live for music. That's why we always see to new horizons in search of producers who can enrich or provide a breath of fresh air to the electronic universe that we love.
Demo : razvan_nsc@yahoo.com // demo@microtechrecords.com - Microtech Records - "Let the music play" !
1. Marco Carola plays Pedro Campos - chacras (Simone Vitullo remix ) released at Microtech Records from 04:00-5:46- http://www.youtube.com/watch?v=_9YALISBMd4
2. Marco Carola plays again Pedro Campso - chacras (Simone Vitullo remix ) released at Microtech Records 00:3:00 - http://www.youtube.com/watch?feature=player_embedded&v=yp52RpULU2o
3. Maya Jane Coles plays Elchinsoul - pe roz (original mix ) released at Microtech Records - http://www.play.fm/recording/essentialremixmayajanecoles2011070959542
4. Richie Hawtin plays Dubsons & Ciprian Iordache - mandahava (the evil amigos) released at Microtech Records - http://www.youtube.com/watch?v=otArdpwh0Lc
5. Davide Squillace & Matthias Tanzmann plays bolly touch (Mendo & Yvan Genkins remix) released at Microtech Records (Dancetrippin episode) at 13:00 http://www.dancetrippin.tv/video/matthias-tanzmann-and-davide-squillace-east-ender-barcelona-spain
6. Barem & Jorge Savoretti plays Elchinsoul - Pe Roz (original mix)@Watergate , Berlin released at Microtech Records ! at 3:30 - http://soundcloud.com/r_co/barem-jorge-savoretti-back-2
7. OXIA plays Carlo Caldareri - bolly touch (paolo driver remix ) , released at Microtech Recods http://www.youtube.com/watch?v=EqK43-f3NkA
8.Stacey Pullen plays Mariano Mateljan -Poke Back released by Microtech Records http://www.ssetss.com/2012/05/stacey-pullen-data-transmission-podcast.html
9.Alex Neri plays Vincenzo Valterini & Emanuele Jacopo-Agregos released at Microtech Records 2:50-7:00 http://www.youtube.com/watch?v=GzitQrcY11Q&feature=share
10.Anton Pieete Charts Nik Allen - Money (Mihai Popoviciu Remix) [Microtech Records] http://www.residentadvisor.net/dj/antonpieete/top10?chart=119577
11.Pete Tong plays Nik Allen - gangsta shit (tapesh & maximiljan remix) released at Microtech Records oh BBC RADIO 1 http://soundcloud.com/nikallenmusic/pete-tong-plays-nik-allen
12.Marco Carola plays Matt Keyl - Bluebarry (Original Mix) released by Microtech Records @ Club Space Miami !!! http://www.youtube.com/watch?v=hfFILfpTCyg&feature=share
13.Technasia plays Carlo Caldareri - bolly touch (Mendo & Yvan Genkins Remix) @ Ushuaia, Ibiza - released by Microtech Records , from 0:00 - 2:30 http://soundcloud.com/technasia/technasia-luciano-friends
14. Marco Carola plays again Matt Keyl - Bluebarry(original mix) released at Microtech Records @Showroom Italy http://www.youtube.com/watch?v=9dx9VtLGTrQ&feature=plcp
15.Marco Carola plays again Matt Keyl - Bluebarry released at Microtech Records @Kristal Glam Club Bucharest http://www.youtube.com/watch?v=MhyllmtxoO0
16.Mario Ochoa charted J-Valencia - Aguace released at Microtech Records http://www.beatport.com/track/aguace-original-mix/3307684
17.Marco Carola plays Matt Keyl - bluebarry released at Microtech Records @Space Miami http://www.youtube.com/watch?v=hfFILfpTCyg&list=FLWSpkV3jiCMYiuG0NkC9S6A&index=11
18.Gel Abril chated Matt Keyl - The Mud released at Microtech Records http://www.beatport.com/chart/gel-abril-end-of-the-year-chart/138178
19.Nic Fanciulli plays Nik Allen - Gangsta Shit (Tapesh & Maximiljan Dub Remix) released at Microtech Records 29:00-33:20 @Slam Radio http://soundcloud.com/soma/slam-radio-015-nic-fanciulli-1
20.Nic Fanciulli plays again Nik Allen - Gangsta Shit (Tapesh & Maximiljan Dub Remix) released at Microtech Records @Sonar North America ! min 29:30-34 http://soundcloud.com/nicfanciulli/sonar-north-america-podcast-by
21.UMEK charted Fabio Ferro , Nello Falcitano - Que Pasa , relased at Microtech Records http://www.beatport.com/chart/umek-sunshine-august-chart/105906
22. Tim Green charted Ciprian Iordache - ahora si (guido durante & mattia evo remix) http://www.beatport.com/chart/tim-green-chart/29922
23.TIGER STRIPES charted Carlo Caldareri - bolly touch (mendo & yvan genkins remix) release at Microtech Records http://www.beatport.com/chart/tiger-stripes-snake-charmerschart/35542
24. Loco Dice plays Emanuele Inglese - Piano Vicioso (Stop File remix) released at Microtech Records http://www.youtube.com/watch?v=CISdvd3h5tE
25.Loco Dice plays again Emanuele Inglese - Piano Vicioso (Stop File Remix) released at Microtech Records http://www.youtube.com/watch?v=O6ylTU7ZnMU
26.David Penn charted Piano Vicioso (Stop File remix) released at Microtech Records http://www.beatport.com/charts/david-penn-april-2k13-chart/172842
27.Loco Dice plays again Piano Vicioso (Stop File Remix) released at Microtech Records http://www.youtube.com/watch?v=Vo7CDeEhKMQ&feature=share
28.Carl Cox plays Piano Vicioso (Stop File Remix) released at Microtech Records http://www.mixcloud.com/jonasets/the-party-unites-carl-cox-and-jona-sets/
29.Carl Cox b2b Loco Dice plays Emanuele Inglese - Piano Vicioso (Stop File Remix) released at Microtech Records http://www.youtube.com/watch?v=Q1QLszECJis&feature=share
30.Wally Lopez charted Collective Machine - Classic Spun [Microtech Records] http://www.beatport.com/charts/wally-lopez-now-is-the-time-rmx-sep-chart/217123
31.Luca Agnelli plays Elchinsoul - Pe Roz released at Microtech Records http://www.mixesdb.com/w/2012-11-03_-_Luca_Agnelli_@_Metrosexual_Act_Two,_Cassero,_Bologna
32. Luca M & JUST2 playes Felipe Zamudio - Chacruna (F.Sonik Remixes) released at Microtech Records 7:43 - 10:40 http://soundcloud.com/djsetsromania/exclusive-dj-set-06-01-2013
33. Wally Lopez plays Collective Machine - Clasic Spun (Festa Bros & Juan Ortega Remix) @ Factoria 395 https://www.trackitdown.net/track/wally-lopez/wally-lopez-la-factoria-395-playlist/tech_house_minimal/6319289.html
34. Enzo Siragusa b2b Rossko @ Fuse London plays Herck - Melodic (Original Mix) - Microtech Records https://www.youtube.com/watch?v=XhRqC2NCItQ&feature=youtu.be
35. Dj Optick plays Daniele Kama , Alex Grandy - Go Bang! - Microtech Records 50:50 - 55:20 - http://soundcloud.com/djoptick/dj-optick-nextlevel-vibe-fm-optick-mano-azteca
36. Dj Optick plays Dangeli - What's Happening (Ben Teufel's Moonshine Remix) - Microtech Records @ Kudos Beach 21:00-27:00 http://soundcloud.com/djoptick/dj-optick-nextlevel-live-kudos-1stofmay
37.Nils Noa (Columbia (Sony) / Universal) charted Mike Teknii - In The Middle of Nowhere - Microtech Records http://www.beatport.com/charts/march-chart/264662