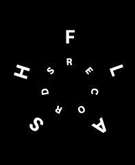 FLASH RECORDINGS LABEL
FLASH Recordings is the ultimate musical vision and platform of the Austrian producer, DJ and sounddesigner Florian Meindl.
The label is based in Berlin and was found with Oliver Koletzki in 2006. Three years later Florian took it over and did a major re-design and started building a core artist pool including Daso, Daniel Kampf and Martin Patino. In 2010 the label become established and got support by many remixers like Dapayk, youANDme, Johnjon&Chopstick, Dirtcrew and The Glitz.