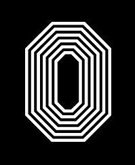 ONE RECORDS LABEL
Born in 2009 in Birmingham, UK; One Records is a label influenced by the many facets of house and techno.
With Adam Shelton and Subb-an at the helm, the label is a breeding ground for some of Europe's hottest burgeoning talent in the shape of label mainstays John Dimas, Jack Wickham, Alex Arnout and Tristan da Cunha, alongside newer faces Acid Mondays, Samu_L and Yamen & EDA.
In addition, the label has featured music by undisputed heavyweights D'Julz, Kris Wadsworth, H Foundation, Point G, Dan Ghenacia, Martin Buttrich, Nail, Matthew Styles and Argy.
Musically, One Records takes its cues from 90's acid house, deep Chicago sounds, mid 90's US House, Balearic afterparties and the London warehouse scene of the early millennium, Subb-an's experiences of playing alongside house greats like Francois K and DJ Pierre, and Adam's meticulously curated classic record collection; plus a tight party contingent from Leeds, Manchester and it's own home crowd, who never fail to turn the dancefloor inside out.
Label parties can be seen regularly at a growing number of institutions including Watergate, fabric, Bob Beaman and festivals like Exit, The Garden and Secret Garden festivals and more. 2015 sees the label celebrate 5 Years with a select European club tour.
With all operations carried out with a unique and uncompromising edge, One Records continues to carve out its identity and stakes a place in the underground.