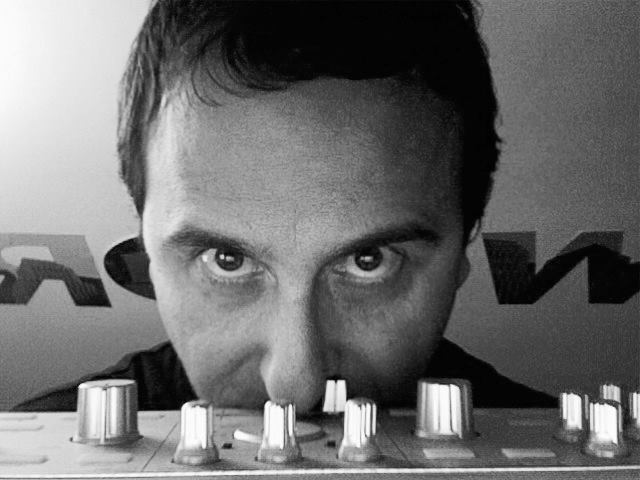 MIKE HERON DJ
Michele Vitucci aka Mike Heron , was born in Bari in Southern Italy , DJ / Producer , Researcher music , and Promoters for many labels , Owner of BTE and BTE Records PODCAST ( BACKGROUND TECHNO EXPERIENCE ), currently one of the first and best of techno music podcast in the world.
Mike Heron is a shadowy figure , an alias given birth from the dark recesses of the imagination of Michele Vitucci . The DJ set by Michele Vitucci are characterized by playing a unique sound to a global audience. Instead, the sound of Mike Heron is due to a sophisticated, song -based approach , characterized by elaborate micro- rhythms , thick bassline with music , from complex arrangements , from the haunting tonal melodies and dark , and introspective atmospheres . Influenced by the Techno movement in the 90s ' is an expert in techno and electronic music and all its derivations .
He has conducted research for all musical film by renowned filmmaker Alessandro Piva , and for some films of Sergio Rubini, he has produced music for several short films and video advertising .
He shared the console in almost 20 years in business with the best Italian and international DJs like Ralf , Flavio Vecchi, Ricky Montanari, Kenny Dope , Tom Stephan , Barbara Tucker, Ost & Kjex , Luke Hess , Bas Mooy , Blawan , Skudge , Francis Farfa , Mike Dehnert , Perc, Sigha , Truncate , DVS1 , Silent Servant , Shifted , Adam X , developer, James Ruskin, Inigo Kennedy, Darren Quail , Deadbeat , Abstract Division, Redshape , Rodhad , Truss , Regis, Jeff Mills, Ben Sims , Dasha Rush, Etapp Kyle ...... and many more !
Founder and Resident DJ of the now historic FARFLY Festival in Puglia. Currently resident dj at " The Sound " in Bari.
In January of 2015 will be released the 04 of Mike Heron release of BTE Records.

After a few years of waiting on the heels of acclaim and received countless feedback on artistic choices start with BTE Podcast , was born BTE Records. The excellent statistics have made a podcast niche podcasts BTE what was said in a podcast recorded at the global level over one million and two hundred thousand plays over the five years of life.
Supported in full by hundreds of visiting artists who are the true lifeblood of the project, it was decided to give life to this label , which is the natural extension of a musical journey that has finally found its way .
BTE Records is an endless journey into the lands of that revolution sound called techno, sensory experience , a neutral background on which to track milestones , cults and dark areas , living in the techno thousand different variations .
BTE Records produces music inspired by an industrial sound , with sturdy bass line , from basic arrangements , with shades of dub - techno, and introspective atmospheres.