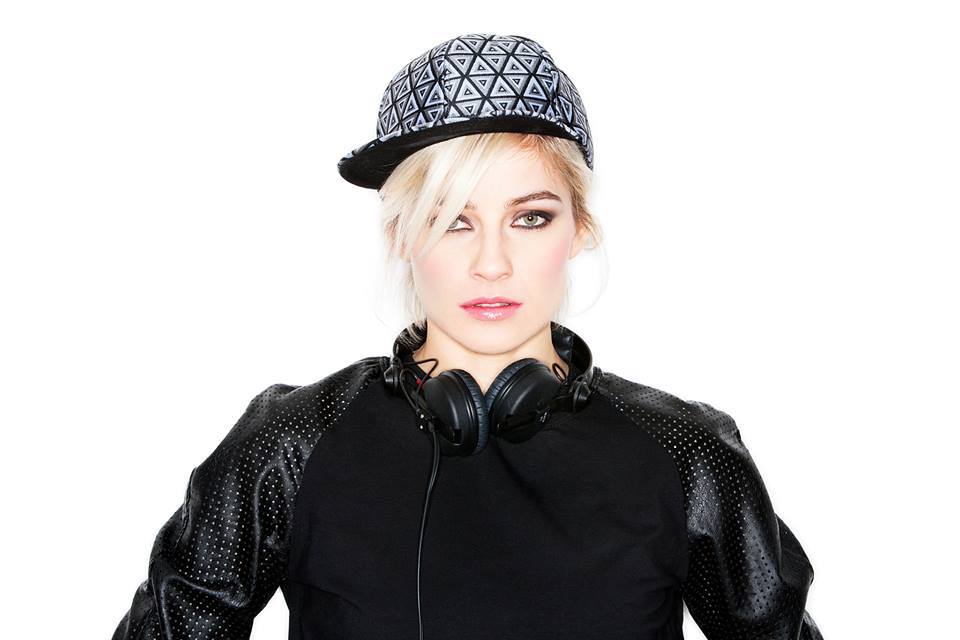 ANFISA LETYAGO DJ
ANFISA LETYAGO WAS BORN AND RAISED IN SIBERIA. SHE MOVED TO ITALY AT 18 YEARS OLD, WHERE SHE STARTED HER DJ CAREER.

IN A VERY SHORT TIME, SHE MANAGES TO BRING HER DJ SETS TO AN EVEN WIDER AUDIENCE, PLAYING IN THE TOP EUROPEAN CLUBS. HER MIXES WERE PLAYED IN THE MOST FAMOUS VENUES OF NAPLES, ROME, MILAN, PARIS, TIRANA, BUCAREST, MONTECARLO, CANNES, ZURICH, SAN PETERSBURG, JUST TO NAME A FEW.

THIS PERIOD OF HER CAREER OPENED HER UP TO PROFESSIONAL CONFIDENCE AND PRICELESS LEARNING EXPERIENCE; ABOVE ALL, ENGAGING IMPORTANT PARTNERSHIPS: IN A SHORT PERIOD OF TIME SHE EFFORTLESSLY STARTED TO OPEN FOR FAMOUS ARTISTS SUCH AS CUBE GUYS, PLANET FUNK, INNA AND DADDY'S GROOVE.

SHE CURRENTLY COLLABORATES WITH THE FASHION BRAND ITALIA INDEPENDENT, BY LAPO ELKANN, FOR WHICH SHE DEVELOPS AND CO-PRODUCES AN OFFICIAL COMPILATION, FILLING ITS STORES WITH HER MUSIC SELECTION.

NEVERTHELESS, HER SETS ARE THE SOUNDTRACK OF THE ITALIA INDEPENDENT OFFICIAL PARTY, AND OTHER EVENTS HOSTED BY JEEP, ALFA ROMEO, KIA MOTORS, SALMOIRAGHI & VIGANÒ, AND LEVI'S.

ANFISA RECENTLY BECOMES THE TESTIMONIAL FOR THE COMPANY HANNY DEEP, WHICH CHOOSES HER AS A REPRESENTATIVE YOUNG TALENT, AND LAUNCHES A SPECIAL CLOTHING BRAND NAMED AFTER ANFISA LETYAGO.

HER LATEST PROJECT IS AN ORIGINAL PERFORMANCE SHOW, "PLUGGED", DEVELOPED ALONGSIDE SINGER IOSSA, KNOWN THROUGH DADDY'S GROOVE, FOR WHOM HE WROTE AND PERFORMED THE WORLD HIT #SURRENDER.
HER FIRST TRACK "WHO WANTS TO BE A DJ" IS RELEASED BY TIME RECORDS IN APRIL 2014

HER MUSICAL INFLUENCES ARE PRIMARILY DERIVED BY HER PASSION AND INTUITION TO MERGE THE SMOOTH, TASTY, SOUNDS OF THE OLD SCHOOL HOUSE, WITH THE SHARP AND SQUARE EDM OF THE NEW ERA. THIS MERGING OF STYLE IS FUSED BY HER ROCK ATTITUDE, THE EFFECTIVE GLUE NEEDED TO BRING PURE ENERGY TO EVERY PARTY WHERE SHE BRINGS HER PERFORMANCES.