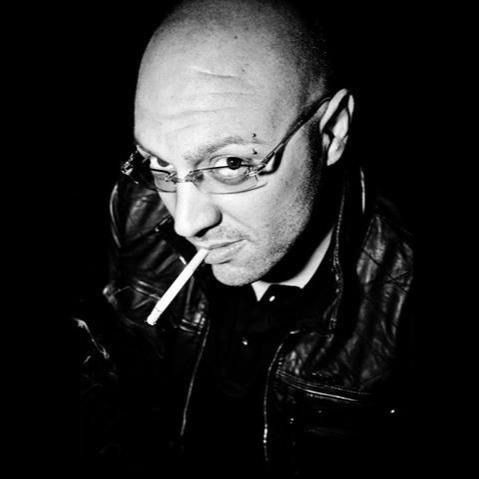 EMANUELE ESPOSITO DJ
Emanuele Esposito starts his dj career in his hometown - Napoli ( Italy ) in 1989, and since then he is always been devoted to every sort of house music, as you can hear through either his dj set or music productions.
Emanuele is well known for his skills either as writer or producer, during his long career he has released a large number of tracks, and several of them have become big success as such as : Dakar on Pearl Records , also remixed by Idriss D., and : Carousel , released on Apulia Records and also remixed by : Anthea and Jef K., both supported and played by : Ritchie Hawtin, Marco Carola, Paco Osuna, Sven Väth, Locodice, Dubfire, Shlomi Aber, Ricardo Villalobos, Pig & Dan, Andrew Grant, Kabale und Liebe, Alexi Delano, Yaya, Ralf, Gavin Herlihy, Behrouz, Jozif, Julien Chaptal, Ant Brooks, Filterheadz, Mirco Violi, Chris Fortier, Jo Mills, Super Flu, Markus Schulz, James What, ONNO, Henri Kohn, Afrilounge, Martin Roth, Andrea Ferlin, Echonomist, Arado, Floska, Horatio, Ivan Iacobucci, Sasch BBC, Joe T Vannelli, Tom Pooks, Ellroy, Nicolas Duvoisin, Flora Paar, Philipp Ort, Marco Faraone, London FM, Farfan, Fog & Arara, Tato, Luca Albano, Roy Gilles, Scarlett Nina, Simone Vitullo, Leonardo Glovibes, Tomika, Abyss, Nico De Ceglia, UGLH, Lucas Agger, M.A.M., John Donaghy, Different Grooves, Nerdy Frames, just to name a few.
In the 2011 Emanuele released on his own label : B side rec, another hit : Narosa - that means in neapolitan slang : One Rose.
The inspiration of this track came from a phrase that caught his attention in an old movie of a very popular neapolitan comedian and also, at that time of his life, he was in a very sensitive mood due to his premature mother's dead called indeed : Rosa.
As producer and remixer he has also released other tracks with different nicknames : "Sugar Shake" "Audiovelox" "Gangs Of Na" "AusGang" remixing artists such as: Paul Van Dik (Let go), Anastacia (If i was your boyfriend) , Tod Terry (Bounce to the beat) , La India (Si te digo no) and (Mamafrica) ,Jennifer Akerman (Silent Killer) , Ania J (Get Down) , DjLo (Alive), Wally Lopez (Iuvenis) , Cube Guys (La Banda)……and many other….
Emanuele is very devoted to his job, he is constantly looking for new sounds and motivations, challenging himself working on various projects and artists for different labels, but he also take care his own labels : TRANSALP Records, SUGAR SHAKE Records, and the newborn (B-Side Records), already well supported by many big names of the techno house dj scene.