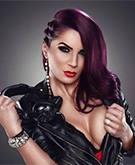 MIKI LOVE DJ
Miki Love is the most popular DJane of Romania. Sexy image, combined with great music and expertise behind a desk transforms her into a complete artist, for which each party should be memorable. She is playing house music with influences: electro, progressive, funky, hip-hop & RnB , mash up and the fresh remixes of retro hits (80-90's).
She started in February 2007, in one of the most important clubs in Bucharest, Club Princess. Shortly thereafter, receives invitations from the most important clubs in the capital and the provinces. Register quickly a huge success and has the opportunity to perform in over 400 clubs in the country, and shared the scene with names like September, ATB or SESA(Sharon Philipps -The singer of the hit "Like this like that").
Nationally success is doubled in the coming years receiving invitations from clubs abroad, even managing to undertake major tournaments.In November 2009 launch,at Pro FM, the first single, "Black Pussy" (Black Cat), release that gets rave reviews from fans and the Romanian media.
Also, the material recorded a success in Holland, Belgium, Hungary, Bulgaria, Britain and France.
A second single, "Wanna Be a DJ" is taking shape at the end of 2010 and get public appreciation. Moreover, the release went to number 11 on Maks Chart Show, top broadcast Maks FM (Russia). "Mari" and "Shake" are the latest singles signed Miki Love, songs with strong electro/progressive influences,tracks more appreciated in the media field.
Summer of 2011 and 2012 gives Miki Love the opportunity to mix in a series of parties in Spain, at the club Moef Gaga,where she mix in front of over 1500 clubbers of different nationalities. Also support a successful tournament in Indonesia, Italy and Albania.
Over the years, Miki Love was invited to the most important radios in the country and works successfully even with televisions. From April 2011 she joins Dance Fm team and can be heard every Friday evening at 21:00, within its own show on 89.5 FM or www.dancefm.