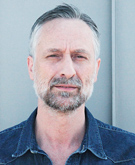 MICHEL CLEIS DJ
Michel Cleis has come a long way since releasing the smash-hit "La Mezcla": one of the anthems of 2009 and the winner of the "Track Of The Season" prize at Ibiza's DJ Awards, it stands as a testament of his musical genius. Now an established producer with a lot of acclaimed works to his name, his eclectic and diverse taste for melodies and warm grooves has lead him to collaborate with some of the biggest artists in the industry and to craft a unique style embracing several influences and backgrounds.
Born and raised in the Italian part of Switzerland, Michel Cleis speaks five languages, and grew up listening to everything from Miles Davis and John Coltrane to the Beatles and Italian singer-songwriter Lucio Battisti thanks to his parents' enthusiasm for music. As a university student, he witnessed the blossoming of the underground Dance scene with names like Adamski, Robert Owens and Kid Bachelor. Breaking his leg while playing basketball forced him to lay down at home for some time: he then bought a sampler and started playing around with his records.
Joining Cadenza and its residency at Pacha and Ushuaïa in 2010 was a timely move for Michel, who is now part of the Vagabundos circus of performers and an active member of Luciano's DJ crew and label. A fixture on the House circuit worldwide, he has released on acclaimed labels like Rekids, Supplement Facts, Buzzin' Fly, Aus, Strictly Rhythm, Defected and Ovum. His works have been featured on compilations such as Radio Slave's Fabric and Sven Vath's Cocoon, with Pete Tong picking 3 of his tracks as Essential Tune Of The Week in 3 years on his show.
His recent release on Pampa Records was met with widespread success and praise, true to his spirit of making people dance and have fun on the dancefloor. A collaboration with Basement Jaxx on their new album is ready to hit the market. Other major projects include working with Matt Edwards (Radio Slave) from Rekids, DJ Koze and Cadenza boss Luciano.
Remixes for the famed US Disco and Funk imprint Salsoul are on the way, and another highly anticipated remix for percussions virtuoso Christian Prommer's Drumlesson will surface on Jazzanova's sophisticated Sonar Kollektiv, leading to a future musical partnership between the two and standing out as a one-of-a-kind elegant and refined artistic endeavor that will surely win many accolades within the Electronica and Dance Music scenes.
Michel Cleis is also currently working on his solo album, which will embrace various musical styles, from Jazz to Soul and Disco, always bringing to the fore his unmistakably characteristic vibes and rhythms, once more proving his status as one of today's underground most iconic and experimental producers.