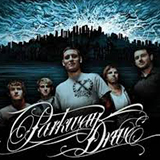 PARKWAY DRIVE BAND
I Parkway Drive sono un gruppo australiano musicale formatosi a Byron Bay, nel Nuovo Galles del Sud, nel 2003.
Tra i maggiori esponenti del genere metalcore (tuttavia sono stati accostati dalla critica nelle loro prime produzioni al deathcore e più recentemente al più classico heavy metal), sono considerati tra i gruppi hardcore australiani di maggior successo di sempre.
Hanno pubblicato cinque album in studio: Killing with a Smile, Horizons, Deep Blue, Atlas, Ire e Reverance. A questi si aggiungono due split album, rispettivamente con I Killed the Prom Queen e con i Think Sraight e i Shoot to Kill, e due DVD.