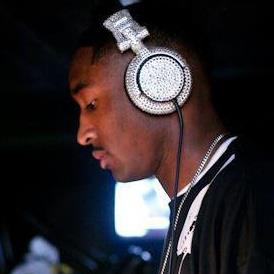 DOM KING DJ
DJ Stick-D Biography
By: Miles "M.i." Aaron


Blending the traditional yet innovativeness of Japan with the swagger the West Coast has became famous for, one Dj by the name of Stick.D has clubs rocking from the Far East to the West.

Raised in El Paso, TX DJ Stick.D decided at a early age that not only did he love music but that he wanted to be the person in control of what people were hearing at parties. Although his parents didn't have the funds to finance his dream, Stick.D kept his goal alive and studied those who came before him while planning to one day be the one young aspiring DJ's looked up too. After moving out of his parent's house and saving up the money Stick.D purchased his first set of turntables and mixer and immediately began practicing his craft. While practicing his craft Stick.D was relocated to Japan as part of his work in the Armed Services of the United States. This relocation would have stopped many people from pursuing their goals as it was a all new country, Stick.D however took advantage of his being in Japan and immediately began networking with promoters. This tireless networking and the promoter's recognition of Stick.D's talent led him to DJ'ing in some of Japan's premier nightclubs. With his ever-growing buzz in Japan's nightlife scene Stick.D released a very popular mix tape that featured both American and Japanese artists on it. As his buzz in Japan continued to grow the military back relocated Stick.D to California.

DJ Stick.D burst onto the West Coast party scene with a vengeance utilizing the styles and crowd rocking techniques he had learned while in Japan he quickly established himself as a sought out after talent. Although he was fairly new to the San Diego club scene Stick.D was able to network into DJ sets at many of San Diego's most popular clubs including Gaslamp Tavern, Sin, On Broadway, Canes, 4th And B, Decos, Red Circle, Onyx&Thin, and Brick+Mortar These memorable club nights combined with Stick.D's tireless networking has fans across Southern California actively seeking out which venues he will be rocking that week as well as pushing their favorite artist's to have Stick.D be a part of their mix-tapes. DJ Stick.D has nowhere to go but up and is quickly setting himself up to join the international ranks of world famous DJ's.

When East meets West you are left with the perfect combination of party rocking and club destroying musical mixes all brought to you by your girlfriends favorite international party rocker; DJ STICK.D.