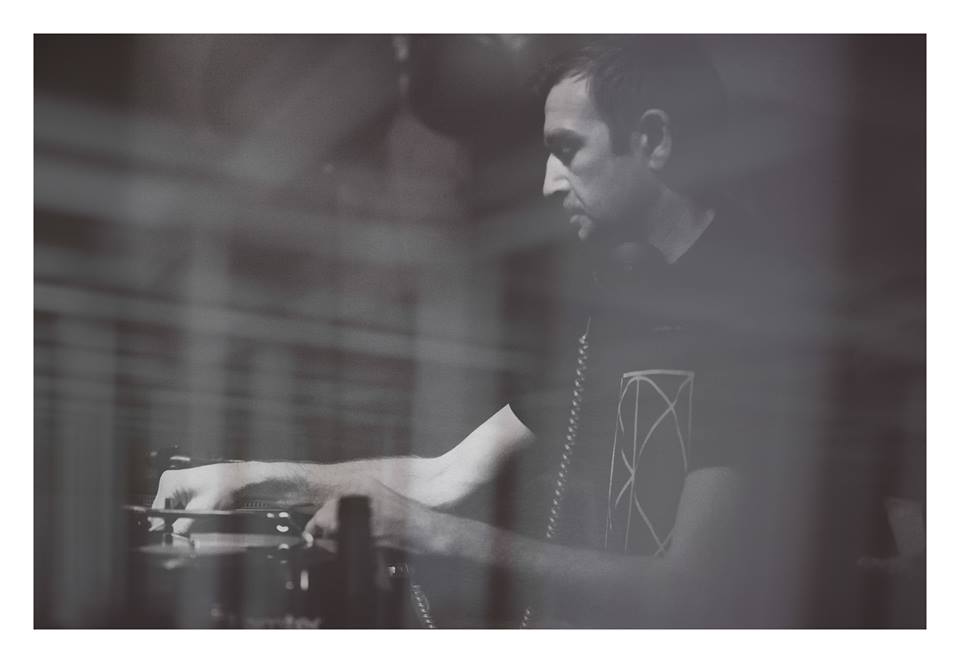 SWAYZAK DJ
David Brown and James Taylor began making music in 1993 and in those post-iron curtain times took much inspiration from the dark and cold eastern block. The Swayzak name came later as much inspired by eastern Europe as it was Hollywood .. this is indicative of the juxtaposition of Swayzak.

Before Googling and the facebook revolution, information was spread by word of mouth and paper and record stores, reputations built on musical prowess and friendships. Swayzak used the technology of the times; fax, pagers, photocopiers and answering machines to spread the word. But it was only in 1997 by releasing their first vinyl record "Bueno/Fukumachi" (a record of deep dubby minimal house inspired as much by manga as a trip to Spain) to much hulabaloo of those who had picked up on their sound. Luckily, this was enough to inspire the young chaps to make more records on their self funded label. Laurent Garnier's "beautiful and moody" answering machine comment gave them much confidence in their sound.

As things moved forward via strange twists they found themselves in 1998 releasing a debut album "Snowboarding in Argentina" to much critical acclaim. An album with one misguided aim to fund a snowboarding holiday! one that hasn't quite been achieved, though Argentina has been gigged several times! However it did put them on the road to bigger things, playing everywhere from Chile to Japan and quite a few places in between. Major festivals (Glastonbury, Coachella, Bennicasim and Fusion), Clubs (Fabric, Panorama Bar, Watergate, Rex, etc), bars, museums, fashion shows, a Spanish cathedral, a Paris square and even a week long party in a Montreal loft. Swayzak keep filling dancefloors the world over.

One of the first artists to be released on Richie Hawtin's Minus label with their Theorem collaborations. The duo have released four studio albums on K7, the legendary compilations of Groovetechnology and Fabric 11 all crossing the paths between minimalism, deep house, electro and pure pop. Swayzak have released and remixed for : K7, Minus, Pokerflat, Playhouse, Klang, Simple, Logistic, Force Trax, Mille Plateaux and even Sony .Their songs have featured on several commercials, tv shows, and hundreds of compilations.

The live shows are exactly that, never rehearsed, never pre-recorded and 100% improvised taking a journey unlike any DJ set. In these days of audio perfection Swayzak enjoy to be different, not quite playing the game. Whilst embracing technology using unsynced laptops and outboard effects to create a custom made dancefloor sound that touches on elements house, techno and many other genres whilst still sounding undeniably Swayzak.

Swayzak have been using Ableton Live in the studio and on stage for over 10 years. They have made available an actual live set via the Ableton website and James has been giving frequent Ableton masterclasses all over France with the aim of sharing their acquired knowledge and attempting to rid the world of boring laptop live sets.

2009 saw the re-release of "Snowboarding in Argentina", Swayzak's oh so innocent debut album inspired by the Berlin / Detroit / Chicago / New York music of the early 90's .Originally released to critical acclaim in 1998, this album originated in two forms ,one for the US market and one for the UK. However it was in Germany that Swayzak found themselves week after week, somehow stumbling upon a scene that was soon to be embraced by the world.

In July 2011 James Taylor announced he was to leave the group, moving on to work on wine related projects and focus on his work as an Ableton Live trainer. The move was entirely amicable and seen as a natural progression by both with Brown moving forward at the helm of the Swayzak productions and Live shows.

The first release from Brown saw a new project emerge under the rawer, more stripped-back moniker of S_W_Z_K. The debut LP, released to critical acclaim on Tresor this summer, picked up high praise from fans, to name but a few, such as Marcel Dettmann, Francois K, Luke Slater, Paul Woolford, Norman Nodge, Hemlock, Laurent Garnier, Troy Pierce, Groove, Partysan, Beatport, Raveline, De:Bug, DJ Mag...

As well as new Ep for Tresor, the first half of 2013 will bring a string of forthcoming releases and remixes for various labels alongside the more organic, deeper work with Richard Davis launching under another moniker in the Spring.

In these times of micro-genres and rapid rise DJ stars, Swayzak sticks to his guns, happy in his outsider status and not content to hop on to any passing bandwagon. With more continued touring on the horizon and tracks being used in Hollywood movies, hit TV shows like Ugly Betty and South Korean kitchen commercials (?!) the Swayzak sound has crossed the globe yet still remains deeply underground...