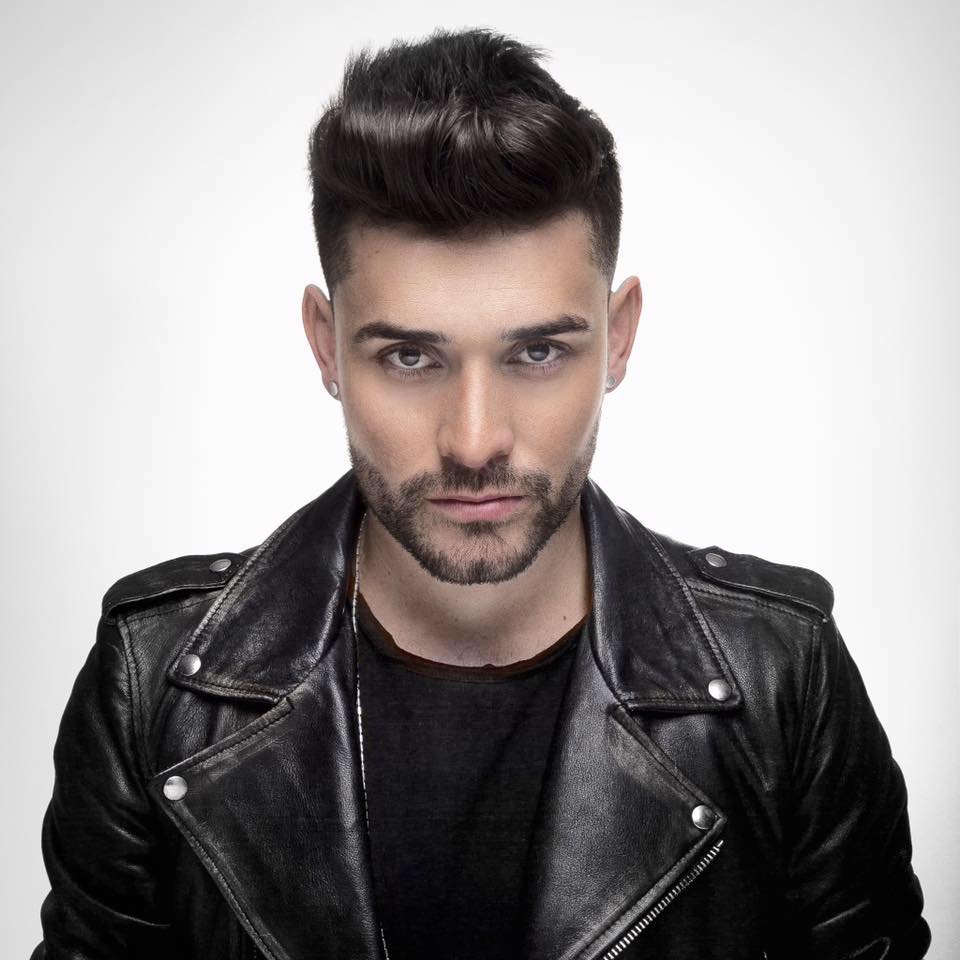 JAY SANTOS SINGER
Jay Santos born April 19th, 1988 in Bogota (Colombia)
When he was just 8 years old he started his real passion for music, playing piano and guitar.
At the age of 11 years old he moves to Roma (Italia) the next 6 years are a decisive step to Jay cause he takes class of Piano, guitar and solfeo.
Influence by the European music an his latin roots he created a singular and original way to feel the rhythm and music.
He got to Spain whit 17 years old whit his ¨musical dream¨ totally clearly.
He arrived in Madrid a multicultural city where gave him that contact whit he's latin roots whit rhythms like Vallenato (Colombia), Bachata (R. Dominicana), Merengue (R. dominicana), Salsa (Colombia y P. Rico) and, of course, his big debility Hip Hop, R&B and Black music.
All this influences and live events made to Jay Santos an especial and unique artist of which you can feel identified for his peculiar voice and his passion to interpret his own compositions.
His first professional work was edit by Roster Music in 2012, ¨Noche de estrellas¨ whit Jose de Rico and Henry Mendez, now a classic summer hit whit over 13 millions views on Youtube and a gold CD for over 20.000 digital downloads in Spain.
At february, 2013, he presents his first solitary single ¨Caliente¨ under ¨Blanco y Negro¨ discographic label, this music hit already have been shown around the world and was the summer song in Europe whit over 16 millions views on youtube in Spain and licenced in over 20 countries around the world.
The next December 10th is coming out his new single ¨Just for a Night¨ an artistic and musical evolution whit a new international sound which is not going to live no body indifferent.