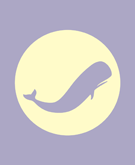 ORCHESTRA VOCALE NUMERI PRIMI SINGER
I Numeri Primi sono un complesso di sole voci organizzato in una nuovissima formula musicale denominata Orchesta Vocale, con un repertorio di brani pop e rock riarrangiato a cappella e pensato per suonare come se eseguito da una vera orchestra.
In questo tipo di nuova sperimentazione musicale corale ogni canzone diventa un singolare "madrigale" in cui la polifonia esalta il significato e il suono delle parole; così, nel bel mezzo di un brano pop, c'è spazio per una fuga a 5 parti, tra una strofa e un ritornello nascono battute in pieno stile contrappuntistico e il tutto senza perdere l'incisività della linea di basso e l'energia della percussione vocale. È contaminazione tra la gloriosa tradizione contrappuntistica del Rinascimento italiano e la canzone pop e rock nella sua forma più recente, con una grande dose di ironia e seguendo un' intuizione un po' folle ma, per i Numeri Primi, irrinunciabile.
"Numeri Primi" is a group composed of just voices. It's charaterisic brand-new formula is called Vocal Orchestra: it consists of a pop and rock repertoire that is arranged a cappella to sound like it was played by a real orchestra. In this musical experiment every song becomes a sort of madrigal where polyphony enhances word's meaning and sound; so in a pop piece there is room for a 5-voices fugue as well as entire counterpoint-style measures. The strenght of bass lines and the energy of the vocal percussion completes the fusion between the Italian tradition of counterpoint and the latest pop/rock genre. With great irony we keep following this crazy idea that is so vital to us.

REPERTORIO
All About That Bass - Meghan Trainor
Gloria - Umberto Tozzi
Bailando - Enrique Iglesias
Get Lucky - Daft Punk
Fare a meno di te - Due Di Picche
Royals - Lorde
Single Ladies - Beyonce
Some Nights - Fun
Happy - Pharrell Williams
The look - Roxette
Fix you - Coldplay
Medley ABBA - ABBA
Fly Away - Lenny Kravitz
Giudizi universali - Samuele Bersani
Smooth Criminal - Michael Jackson
Nel blu dipinto di blu - Domenico Modugno
Qualcosa che non c' è - Elisa
La cura - Franco Battiato
Io per lei - Pino Daniele
Estate - Negramaro
Iris - Biagio Antonacci
Infinito - Raf
Oceano - Lisa
Can' t help falling in love - Elvis Presley
Perhaps - The Pussycat Dolls
Hark how the bells - Anonimo ucraino
Jingle Bell Rock - Joe Beal, Jim Boothe
Love of my life - Queen
Butterfly - Rajaton
Hide and Seek - Imogean Heap
Message in a bottle - Police
The Great Gig in the Sky - Pink Floyd
Ogni mio istante (SATB) - Negramaro
Good night, sweet heart - The Spaniel
Enjoy the silence - Depeche mode
Baila Morena - Zucchero
Bongo Bong - Manu Chao
La canzone di Marinella - Fabrizio de Andrè
Le cose in comune - Daniele Silvestri
Duerme Negrito - Anonimo venezuelano
Le mensonge - Corrado Margutti
Scivolando sui muri dei nostri grigi corpi - Sergio Sentinelli
Somebody to love - Queen
Who wants to live for ever - Queen
Ogni mio istante (gruppo vocale maschile) - Negramaro
Acapella in Acapulco - The Real Group
And I love her - Beatles
Sicut Cervus - Palestrina
O sacrum convivium - Luigi Molfino
Swing Low - tradizionale
L' Orchestra vocale salernitana "Numeri primi" diretta dal M° Alessandro Cadario (Varese), è nata da un' idea di Alessandro Tino, leader del gruppo e appassionato di musica pop e rock, riunendo molti tra i più bravi e appassionati giovani cantanti e coristi salernitani in una nuovissima formula musicale denominata Orchestra vocale. I Numeri Primi si prefiggono di lavorare in un contesto solido e professionale, dove sviluppare il proprio talento al servizio della musica e più in particolare della musica a cappella. Un impegno notevole, una grande serietà nello studio e una dedizione certosina caratterizzano l' Orchestra vocale Numeri Primi sia durante il lavoro nelle prove d' insieme e/o di corda che in quello individuale.
SOPRANI (9): Annachiara Cosimato, Katia Saracino, Graziella Santoro, Arianna Fortunato, Angelica Parisi, Yvonne Mondany, Annalisa Gallo, Carla Genovese, Amalia Pagliuca
CONTRALTI (8): Ludovica D' Andria, Fabiana Amato, Chiara Bruno, Maria Angela Somma, Luigia Tanzola, Fabiana Buongiovanni, Maria Teresa Mercaldo, Elisa Sessa
TENORI (7): Stefano Pierro, Pasquale Romano, Vittorio Amato, Paolo Aguzzi, Luigi D' Andria, Giampiero Pierro, Niko Falco
BARITONI (4): Raffaele La Gala, Giuseppe De Santis, Vincenzo Vigilante, Matteo Parisi
BASSI (5): Armando Giordano, Rosario Caramico, Gianluca Novarese, Rino Califano, Gianluca Zito
VOCAL PERCUSSION: Francesco Saverio Capacchione
Direttore Didattico: Alessandro Tino

Direttore Artistico: M° Alessandro Cadario