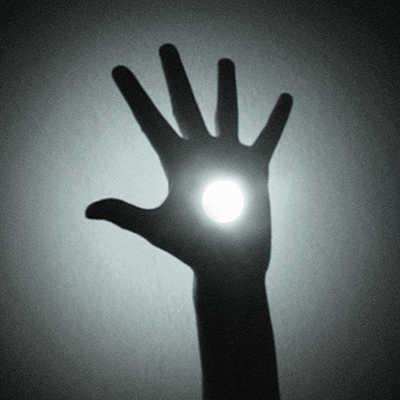 ELLEN ALLIEN PRESENTS: 'NOST' REMIXES (PART THREE)
2018 TOUR DATES
pubblicato da
Flavia Di vincenzo
After two impressive remix EPs taken from Ellen Allien's seventh studio album, 'Nost', BPitch Control unveil round three with another heavyweight lineup of contributors stepping up to the plate to deliver their own interpretations of the queen bee's original works. This time around we're honoured to have Alan Oldham, Eomac, Amotik and XDB volunteering their services to bring a whole new dimension to the music from 'Nost'. Each of the four artists has earned a sterling reputation, with a style all of their own.

The RMXS 3 opens with Alan Oldham let loose on 'Jack My Ass', pumping it full of energy and jackin' beats. A hypnotic riff keeps you locked in throughout, while Alan maintains a minimalistic approach giving the track maximum impact with minimum components.

Next up is Eomac's dour version of 'Mind Journey', where the vocal from the original is so distorted and warped it's almost unrecognizable. The pace is slow and purposeful, moving forward with frightening malice. The whole atmosphere is morbid and incredibly eerie.

Amotik follows up with his own twist on 'Mind Journey', this one a little more frenetic and energized than Eomac's rework. The pace is quickened with a slightly agitated energy and hefty drums. The tension builds steadily until we get a thumping breakdown accompanied by emotive strings.

Lastly, 'Call Me' is put through XDB's filter, with softened pads and a rolling groove keeping you engaged from start to finish. The beats are crisp, the top end full of soul and the bassline utterly irresistible.

There you have it... another inspired collection of remixes from Ellen's excellent album, four more killer tracks that should be in every techno enthusiast's record box.
2018 TOUR DATES
January 12, 2018 - Kao - Lyon
January 19, 2018 - Gewölbe - Cologne
January 20, 2018 - Shelter - Amsterdam
January 27, 2018 - Volt - Milan
May 17, 2018 - Moogfest 2018 - Durham
May 28, 2018 - Movement Festival - Detroit - Hart Plaza
July 15, 2018 - MELT Festival - Gräfenhainichen - Ferropolis