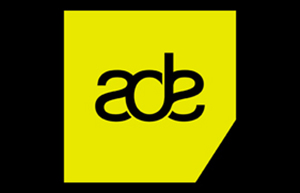 ADE - AMSTERDAM DANCE EVENT 2017
THE 22ND EDITION OF ADE TAKES PLACE FROM OCTOBER 18TH TO THE 22ND
pubblicato da
11-01-2017 ADE sets 2017 dates The 22nd edition of ADE takes place from October 18th to the 22nd, the ADE Pass and the ADE Conference Pass are available now.
We've set the dates for yet another great edition, taking place from the 18th to the 22nd of October 2017. The ADE Pass (5 Day & Night) and the ADE Conference Pass (5 Day) are on sale against Early Bird Rate now.
More information concerning ADE's extensive day and night program will follow soon. Meanwhile, you can browse our previous line-ups and favorite artists and speakers to receive recommendations, find hotel and flight deals and select your personal preferences to make sure you stay up-to-date. Or join us in India for the second edition of ADE Global Sessions Mumbai!
FONTE: www.amsterdam-dance-event.nl