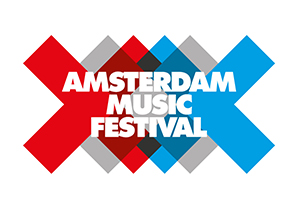 FULL LINE UP AMSTERDAM MUSIC FESTIVAL 2017
ON SATURDAY OCTOBER 21, AMF WILL RETURN TO THE AMSTERDAM ARENA WITH THOUSANDS OF WORLDWIDE EDM FANS
pubblicato da
Flavia Di vincenzo
Fifth edition AMF brings world famous DJs to Amsterdam David Guetta, Dimitri Vegas & Like Mike and Marshmello on stage in October
Amsterdam, 19 June 2017 - The line-up of AMF Amsterdam, the biggest event of Amsterdam Dance Event (ADE), has been announced today. On Saturday October 21st, none other than David Guetta, Dimitri Vegas & Like Mike, Don Diablo, Lucas & Steve, Marshmello, Vini Vici and Yellow Claw will hit the stage of the Amsterdam ArenA. Besides that, the festival has a world first with two superstar DJs; together, they will become a unique act for one night only. This year, the fifth edition of AMF takes place during the night again. Tickets are available Friday June 23rd from 12:00 PM via www.amf-festival.com.
This year, AMF Amsterdam returns to the night. In honor of this, the organisation launched the campaign 'We Own The Night' today. AMF also celebrates its fifth anniversary. Amongst other things, a spectacular act has been added to the line-up especially for this: two superstar DJs become one during a unique set. The organisation will keep the who's who of this special collaboration a secret for now, but can already reveal it has never been done before.
AMF is the biggest dance festival of the annual ADE. The largest show takes place on Saturday October 21st in the Amsterdam ArenA. In addition to that, AMF supports various other events from October 18th to October 21st. The organisation will announce the locations and line-ups of these events shortly.
Full line-up
David Guetta
Dimitri Vegas & Like Mike
Don Diablo
Lucas & Steve
Marshmello
Vini Vici
Yellow Claw
Special act: 2 Superstar DJs become 1
Supported by: CMS$
Location:
Amsterdam ArenA (ArenA Boulevard 1)
Opening hours:
Saturday 21 October 2017: 21:00 PM to 06:00 AM