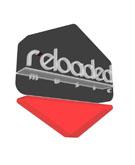 MUSIC RELOADED // PROMOTED
Reloaded Music was born in August 2012 from the idea of four boys, friends for a lifetime and music fans ever since, with the intent to create unconventional parties.
The consolidated experience in previous years in organising party on beach and trendy Café has led the group to develop a new concept based on fashion cool night drowned in an electronic vibe, with the goal to join the sound to aesthetics. In the summer of 2013 began the collaboration with Rehab & BelliFreski organizations, for the project The Beach Invasion with guests such as David Squillace, Francisco Allendes, Yaya & Raffaele Attanasio. From the winter 2014 to the present day continued the collaboration with Rehab & BelliFreski organizations for the RIBBON project, which saw on stage guests such as Chris Liebing, DJ Rush, Sasha Carassi, Ilario Alicante, Speedy J, Steve Rachmad, Markantonio, Redshape, Raffaele Attanasio, Ralf, Marc Maya, Oscar Aguilera, The Advent, Industrialyzer, Ben Sims, Luigi Madonna, Roberto Capuano, Alan Fitzpatrick, Cari Lekebusch, Psyk, Dave Clarke, Function, Marcel Dettmann, The Martinez Brothers, Aril Brikha, Levon Vincent, Fixmer, Pfirter, DVS1, Ellen Allien, Luke Slater, Robert Hood, Rodhad, Perc&Truss, Gary Beck, Detroit Techno Militia and many more.