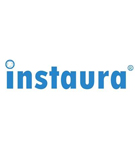 INSTAURA // PROMOTED
Cos'è il "progetto instaura"?
Instaura.it è un progetto che mira, attraverso una continua ricerca sulle potenzialità del Web, a creare ponti digitali tra differenti realtà, con lo scopo di Recuperare, Restaurare e Valorizzare le architetture storiche o contemporanee come anche il nostro paesaggio.

ENG
What is "instaura project"?
Instaura.it's a project that aims, through continuous research on the potential of the Web, to create digital bridges between different realities, with the aim to Recover, Restore and Enhance the Historical, Contemporary Architecture, and our Landscape.

ESP
Instaura.it es un proyecto que tiene como objetivo, a través de la continua investigación sobre el potencial de la Web, para crear puentes digitales entre diferentes realidades , con el fin de recuperar, restaurar y mejorar las arquitecturas histórico o contemporáneo, así como nuestro paisaje .