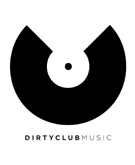 DIRTYCLUB MUSIC & EVENTS // PROMOTED
ENG:
Dirtyclub, was born from the desire to create a true "Culture Club" in Naples.
Our aim is to spread the philosophy of the CLUB, widespread in large European local (Watergate, Studio 80, Fuse, etc..). During each evening, will be offered quality music, with Neapolitan artists and beyond.

ITA:
Dirtyclub, nasce dalla voglia di creare una vera e propria "Culture Club" a Napoli.
Il nostro scopo, è quello di divulgare la filosofia del CLUB, diffusa nei grandi locali europei (Watergate, Studio 80, Fuse ecc.). Durante ogni serata, verrà proposta musica di qualità, con artisti partenopei e non solo.