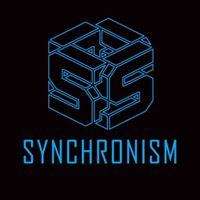 SYNCHRONISM // PROMOTED
Il progetto nasce per dar vita ad un concept culturale ormai estinto.
Gli artisti da noi proposti rappresenteranno la scena musicale divisa in due binari : Dj Set Live Set.
I nostri dj residenti verranno scelti in base alla loro esperienza, tecnica & qualità di mixaggio.

Synchronism.
Coincidence in time.

-----------------------------------------------------

The project was born to create a cultural concept that was dead. Our artists will represent the musical scene divided in 2 binaries: Dj Set and Live Set. Our resident djs will be selected according to their previous experience, their technique and quality of mixing.

Synchronism.
Coincidence in time.