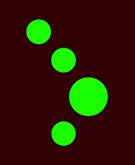 COCOON // PROMOTED
Where Cocoon leads others follow and nowhere does this apply more than in Ibiza.

Some years after Sven Väth began his love affair with the White Island Cocoon Ibiza was born. It was 1999 and Ibiza was about to change. Just at the point commercial sound was beginning to take over the island Sven Väth rewrote the rules. A new style of party, new ideas and most of all a new sound. Techno and a belief in challenging exciting music for the dancefloor arrived in Ibiza and it was never going to leave.

The natural home for Cocoon was and still is one of the best clubs in the world. Amnesia. Check the Cocoon website for memories and adventures from these many years of game changing music and production and surprise yourself with how many names you recognise.

Cocoon has always offered a platform and allowed the space for artists, new and old, to express themselves and so very often deliver something memorable.

2014 was the 15th anniversary of Cocoon Ibiza. An extraordinary 15 years of setting the standard and staying true to what matters. The music and the people who listen and dance to it. The climax of this season at Amnesia and then Destino will live long in the memory of anyone who was part of it. Sven Väth and Cocoon. 2 days and nights that reminded us all why Ibiza is so special.