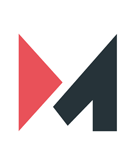 MUSICRAISER // PROMOTED
The crowdfunding platform focused on music projects:

Create your own page on www.musicraiser.com and raise funds to finance your project (album, promotional tour, videoclip, gig, festival, dvd, vinyl record or other).

Reach 100%

If by the end of the campaign your fans have chosen the rewards needed to make you reach or exceed 100% of the fixed financial objective, the campaign has been successful and you will receive the amount less Musicraiser commission fee which is 15%, a percentage which includes our profits, transaction costs and VAT.
If the financial goal is not met, you will not receive or be invoiced any amount, nor Musicraiser will earn anything and your supporters who contributed will be refunded the full amount paid without further charges by Musicraiser.

How it works? http://www.musicraiser.com/how_it_works

Italiano:

La piattaforma di crowdfunding esclusivamente dedicata alla musica.

Accedi al sito www.musicraiser.com e proponi il tuo progetto di raccolta fondi (un disco, tour promozionale, videoclip, concerto, festival, dvd, album in vinile, etc.) allo staff di Musicraiser.

Raggiungere il 100%

Se entro la fine della campagna i tuoi fans avranno scelto le ricompense necessarie a farti raggiungere o superare il 100% dell'obiettivo economico prefissato, la campagna avrà avuto successo e riceverai la somma raccolta meno la commissione di Musicraiser pari al 15%, percentuale che comprende il nostro guadagno, i costi di transazione e l'iva.
Nel caso l'obiettivo economico non venga raggiunto tu non riceverai nulla e non dovrai pagare nulla, Musicraiser non guadagnerà nulla e i tuoi sostenitori che nel frattempo avranno contribuito scegliendo le tue ricompense verranno rimborsati dell'importo versato senza ulteriori costi che saranno a carico di Musicraiser.