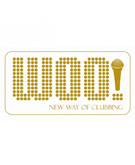 WOO // PROMOTED
WOO!.......is here to Woo you on to the dancefloor!
Woo! in Naples is one of the hottest clubs in Italy today – now the time has come to take that vibe to London…
Woo! promises to deliver an incredible vibe: an energetic and intimate exchange on the dance floor, ignited by the delivery of only the highest quality house music.
Woo! is driven by a desire to create a unique experience not found anywhere else in London...
Woo! is a melting pot of everything happening in electronic music worldwide!

Woo! is as Woonderful as the music it promises to deliver!

Woo! is a Woonderland where we will transport you one night every month!
Do you Woo?

Woo! Me

Woo! You