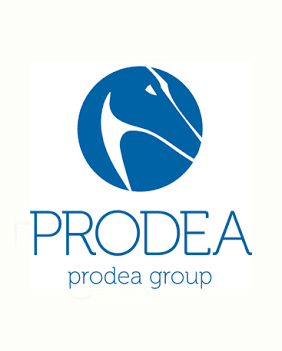 PRODEA GROUP // PROMOTED
Prodea nasce a Torino nel 1995 come un'agenzia di comunicazione focalizzata su eventi e gestione di attività promozionali. La lunga esperienza e la profonda conoscenza delle regole del marketing ci ha permesso di lavorare e specializzarci in 4 distinte business unit.
Prodea was founded in Turin in 1995 as a Communication Agency focused on events and promotions management. The long experience and the deep knowledge of the marketing rules allow us to work on four different business unit.
CORPORATE EVENT
Conferences & General Meetings, Gala Dinners & Award Shows, Launches & Press Events, Meetings & Board Meetings, Product Presentations, Team Building Activities, Incentive Programs, Test Drive
FIELD EVENT
Roadshows & Event Management, Sampling & Demonstrations, Promotional Staff & Event Manager, Event Logistic & Warehousing, Sales & Staff Training, POS Services, Stands, Trailers and Marquees
SPORT & SPONSORSHIP
Sport Relation & Partnership, Merchandising & Sponsorships, Event on demand, Event Hospitality & Sport Team Building, Promotional Campaigns
LOGISTIC MANAGEMENT
Goods' receipt, Storage ( 6.500 sm) and Picking, General Handling, Forklifts' drivers and General Warehousemen, Screening, Packaging, Bundling
ADDRESS:
TORINO

Corso Unione Sovietica, 612/15 A

10135 Torino
MILANO
Piazza Sicilia, 6

20146 Milano
ROMA
Via di Tor Cervara, 286

00155 Roma
MOSCA
Paveletskaya Square,2

Bld 2, 22nd floor

115054 Moscow
PHONE:
TORINO

Tel. +39 011.347.03.38

Fax. +39 011.347.38.34
MILANO
Tel: +39 02 439.98.591

Fax: +39 02 439.86.831
ROMA
Tel: +39 06 228.58.92

+39 06 227.89.162

FAX: +39 06 227.89.107
EMAIL: info@prodeagroup.com